Take a 3D Tour of The Inn
Specialized Assistance & Care
The Inn at Fairview offers exceptional care for residents with Alzheimer's and other cognitive impairments. We allow members of our community to live as independently as possible without sacrificing their health.
We offer a specialized program called InnSights that focuses on our residents' individuality and uniqueness. We work hard to provide an atmosphere that feels just like home, and our highly-trained staff is on site 24/7 to provide compassionate and skilled care.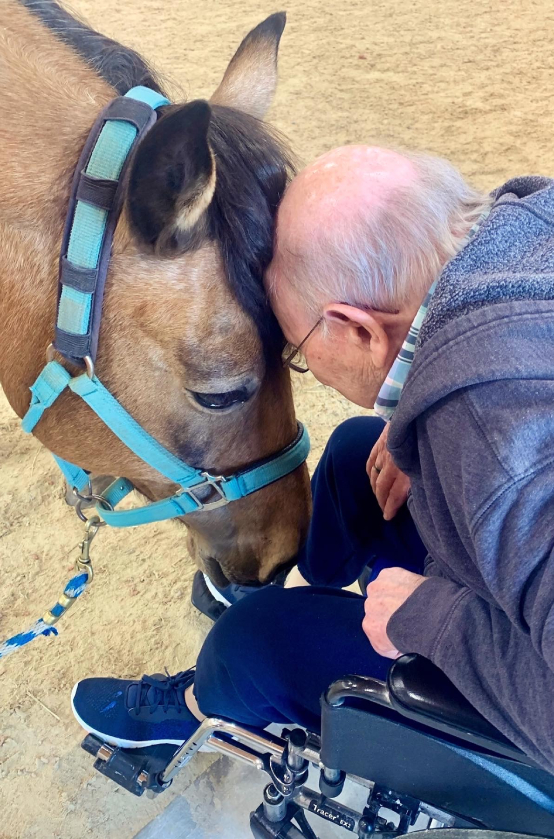 Services & Amenities
At The Inn at Fairview Memory Care, we offer a wide range of services and amenities to ensure our residents are comfortable, happy, and fulfilled. Every single service is designed to enhance our residents' quality of life.
These services include:
Highly-trained, compassionate staff
24/7 nursing care and supervision
45 fully furnished private suites
Full-service dining for 3 daily meals
Nutrition management
Meal delivery in the event of temporary illness
Medication administration and management
Assistance with daily living activities
Housekeeping and laundry services
Cable TV
Phone service
All maintenance
Full schedule of community-led activities
Our Activities Director creates and carries out a diverse calendar of daily activities designed to meet our residents' emotional mental, physical, and spiritual needs. Click here to view our monthly activity calendar.
We also provide the following services:
Physical, speech, psychiatric, and occupational therapies
Music Therapy
Optical, dental, podiatry, portable, X-ray, and lab services
Equine-assisted therapy at Strongwater Farm
Respite care
InnSights Program
Our InnSights Program is focused on our residents' individuality and uniqueness. The program was designed to enhance our residents' experience at The Inn through positive engagement, spiritual connections, and intellectual opportunities. InnSights is designed to empower our residents to maintain as much independence as possible, helping them embrace new chapters every day.
The InnSights program includes:
Enhancing quality of life following diagnosis and progression of cognitive impairment
Individualized support for each resident throughout different stages of cognitive impairment
Incorporating daily programs into each resident's lifestyle
Support resident preferences and abilities
Provide ongoing community education and family support groups
Meet the resident's physical, emotional, and social needs for overall well-being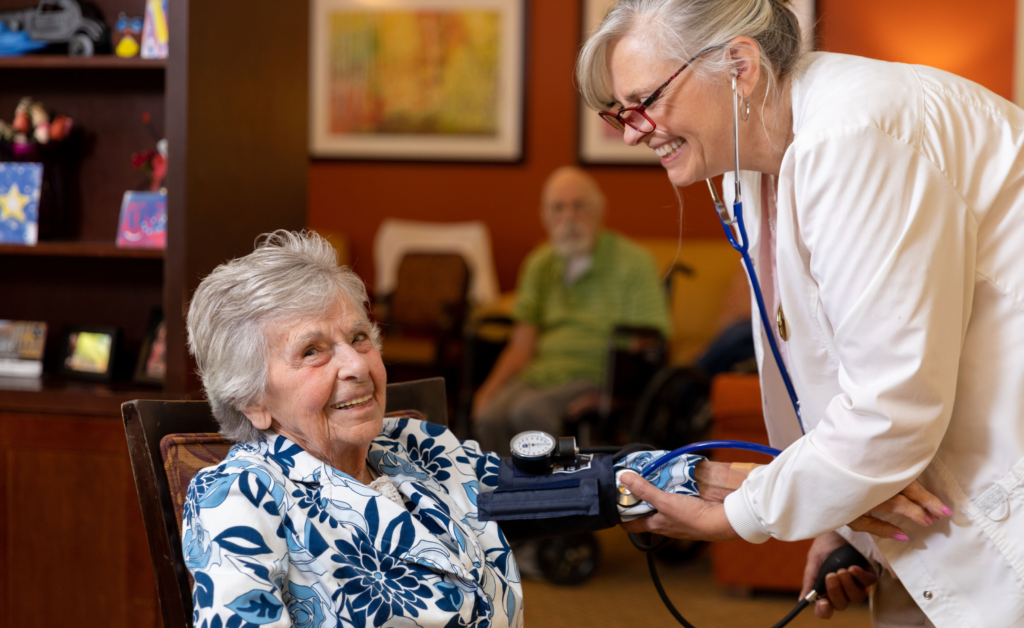 Life at The Inn at Fairview
Tour One of Our Private Rooms
How Do I Know My Loved One Needs Memory Care?
Cognitive impairments may not always be noticeable, but if you're aware of early signs, you can be prepared in the event a loved one develops symptoms. Typical symptoms of cognitive impairment include:
Memory loss and frequently forgetting things
Asking the same question or repeating the same story over and over
Not recognizing people or places
Having difficulty making decisions or exercising judgment, like what to do in an emergency
Changes in mood or behavior
Vision problems
Neglecting responsibilities, relationships, and hygiene
Difficulty planning and carrying out tasks, such as following a recipe or keeping track of bills
How Can I Help My Loved One Feel More at Home?
If your loved one needs to change from independent living to memory care, it can come as a shock. We work diligently to ensure your loved one is well-cared for and comfortable, but being surrounded with familiar faces can make a world of difference.
If your loved one is having a hard time adjusting to life at The Inn, we offer various therapy services to help them work through any changes. Try to visit them as often as possible and, if you can, bring photographs and personal belongings to make their suite feel more like home.
How Can I Help My Loved One Understand the Need for Memory Care?
With cognitive impairments, even with the clearest and most concise language, it can be difficult for your loved one to understand why they need specialized care. We offer thorough support services and general psychiatric therapy to help your loved one understand why memory care is the best option.
We provide a safe and comfortable space for our residents through skilled training and compassion. However, sometimes the most you can do is offer support for your loved one, even if they don't fully understand.
What is the Process for Move-In?
Before residents can move into our community, they must first fill out our application form. If approved, we will request physical & medical information.
We will then determine the level of care your loved one needs by completing a pre-admission screening. These screenings will look for the medications, dietary requirements, and physician orders so we can maintain an excellent quality of life for the resident. Once this is complete, the applicant must sign a Residency Agreement, Consent to Treat, and other forms before a move-in date can be placed.
When Can I Visit My Loved One?
Our residents can receive visitors 24 hours a day/7 days a week with no appointment necessary.
Is It The Right Time For Memory Care Assisted Living?
Compassionate Care in Hudson, New Hampshire
You can find us at 203 Lowell Road in Hudson, New Hampshire.
Easily Accessible
Our community is easily accessible from Hampshire Drive and Lowell Road.
Fairview Rehabilitation & Skilled Nursing

Steve Pazulski
Laurel Place Assisted Living

Sylvie Cotnoir
The Inn at Fairview Memory Care

Greg Batchelder
Connect With Us On Facebook
Fairview Senior Living
Fairview Rehab & Skilled Nursing
Laurel Place Assisted Living
The Inn at Fairview Memory Care
Load more