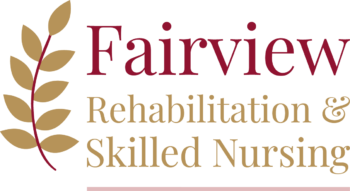 For questions about Fairview Skilled Nursing Care, please contact:
Steve Pazulski
CEO, Fairview Senior Living
Executive Director, Fairview Rehabilitation & Skilled Nursing
Phone: 603-882-5261
Email: [email protected]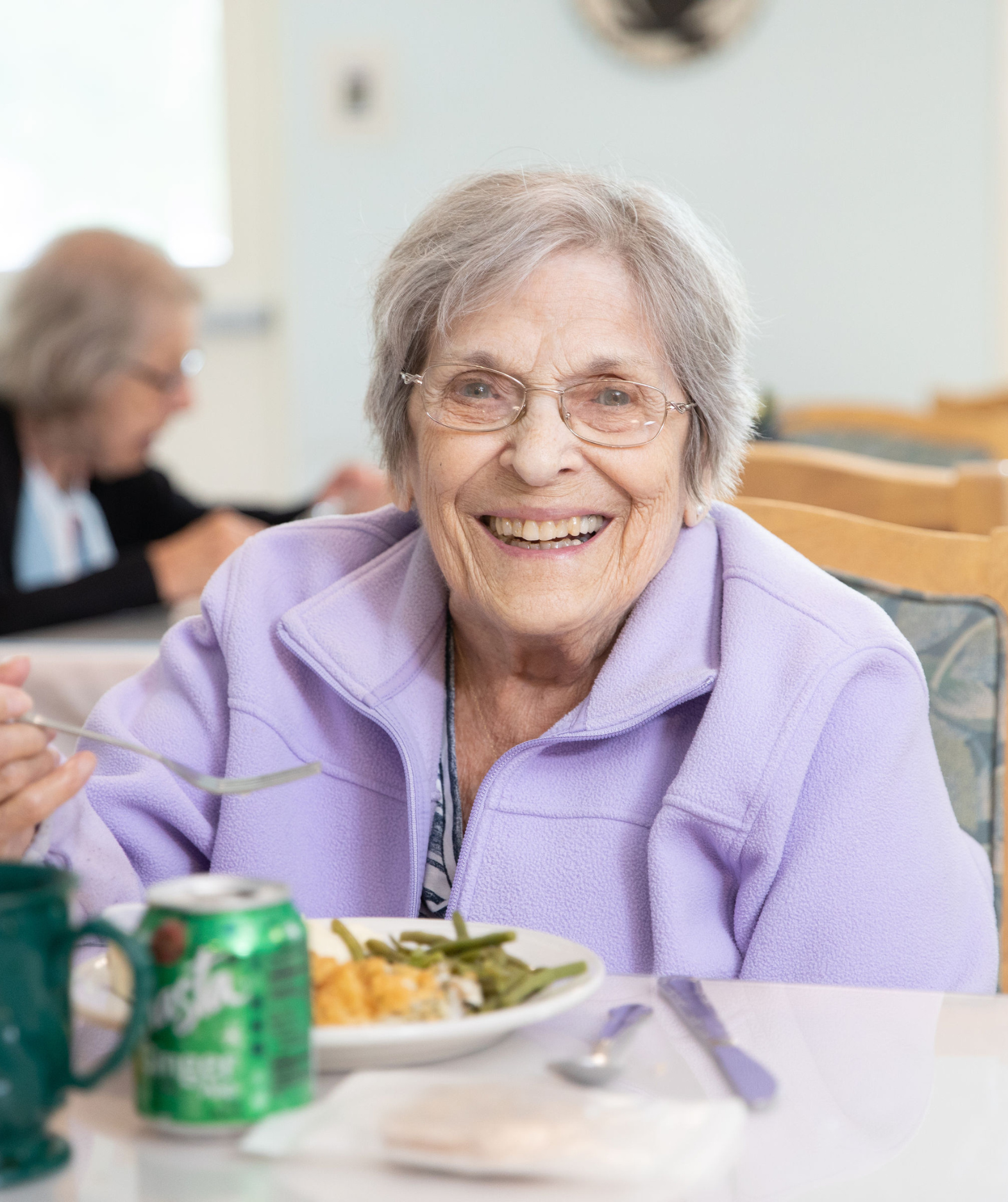 Personalized & Compassionate Care
For over 70 years, Fairview has been dedicated to providing our residents with an unparalleled level of compassionate care in an atmosphere that genuinely feels like home.
Our expertly trained staff takes the time to develop a deep personal connection with each resident, curating individualized care plans that address every unique need and outcome goal. Our full range of health and medical services include 24-hour nursing care and supervision, physical, speech, and occupational therapies, nutritional and dietary services, and optical, dental, podiatry, x-ray, and lab services.
Services & Amenities
We work hard to provide a strong sense of community throughout all levels of care. Our Fairview Skilled Nursing residents receive individualized care that reflects their unique needs. Our experienced and friendly staff are onsite 24/7 to provide a warm smile, gentle hug, or bedside conversation when you need it.
Skilled Nursing Care services include:
24/7 skilled nursing care and supervision
Medication administration and management
Incontinence care
Pain and wound management
All meals and snacks, including special diets
Laundry services
Social services, case management, discharge planning
Pastoral care and counseling
Our services are designed to enhance the quality of life of every single resident. We also offer:
Physical, speech, and occupational therapies
Music therapy
Optical, dental, podiatry, portable X-ray, and lab services
Respite care
Hospice care
We have remained a trusted pillar in the Hudson community since 1951. Our residents are treated like family, and our specialized programs and activities are designed to cultivate lasting relationships.
Some of the programs and activities we offer include:
Barber, beauty shop, and manicures
Intellectual games such as Cranium and Boggle
Group exercise and dance classes
Live musical entertainment
Wii games, blackjack, horse racing, and Wheel of Fortune
Bible study and Catholic Mass
Creative crafts and painting
Bingo
Bowling
Movies
Coffee socials
Guest speakers
Fairs, parties, and special events
Trivia
Sensory groups
Resident Council meetings
Garden club
Fully-supervised outings

Life at Fairview Skilled Nursing
How Do I Know My Loved One Needs Nursing Care?
If your loved one needs care that surpasses your abilities, we can help. Deciding to move a loved one into nursing care can be challenging, but it doesn't have to be unpleasant. It's important to recognize your well-being, as your loved ones' health can rapidly decline without proper care.
Caregiver burnout can put a strain on you and your family. If you're finding caring for your loved one to be emotionally and physically draining, or your loved one needs specialized support, nursing care can take a weight off your shoulders.
How Can I Help My Loved One Feel More at Home?
Moving from a home your loved one has lived in for many years can make the transition difficult. Because their surroundings may be unfamiliar, our biggest concern is to ensure your loved one feels comfortable, safe, and healthy when they get here.
If they're having trouble adjusting, bring some of their favorite belongings to help them feel like it's home. Photographs, personal belongings, and meaningful decor can help make your loved one feel more comfortable. We also encourage you to visit as often as possible and bring your family members to ensure your loved one is surrounded by people they care about.
How Can I Help My Loved One Understand The Need for Nursing Care?
In some cases, your loved one may not understand the need for enhanced daily support. At Fairview, we have expertly trained staff that can help explain the change with your loved one and clarify that this may be the best option.
If your loved one is experiencing cognitive impairment symptoms, such as dementia, our Memory Care may be a preferable choice of stay.
What is the Process for Move-In?
Before joining our community, potential residents must first complete our application form and be approved by their hospital or tending physician. New residents will also need to provide medical history and physical information obtained within the last 30 days. For Medicare patients who have been discharged from their hospital, they can complete their application from our home so long as their discharge doesn't exceed 30 days
To help our staff provide the care your loved one needs, we will also perform a pre-admission screening to determine their medications, dietary requirements/restrictions, physician-directed orders for care, and any special equipment needed like specialty beds, oxygen, or wheelchairs.
Your loved one will then sign our Residency Agreement, Consent to Treat, and other forms before scheduling a date to move in.
When Can I Visit My Loved One?
Our residents can receive visitors 24 hours a day/7 days a week with no appointment necessary.
Is It The Right Time For Skilled Nursing?
Fairview Rehabilitation & Skilled Nursing Testimonials
"If I could rate this facility 10 stars, I would. The nursing staff are amazing. They always go above and beyond to help you. The LNA's are very caring and helpful with everyone's care. All staff from every department are always so polite and assist you with everything you need. I would highly recommend this facility to anybody looking. I wouldn't want to stay anywhere else!"
Pat F.
"I am extremely impressed and pleased with the procedures implemented and enforced resulting in the best care possible for your residents. I couldn't ask for any better for my best friend, Ruth. I thank you all very much. Great Job!!!"
Diane D.
"My mother fractured her kneecap 8/28/19 and after a brief hospital stay was transferred to Fairview Rehab where she spent 2-3 months going thru physical therapy. After regaining her strength and mobility she was admitted to assisted living at Laurel Place and spent 12 months up to the point where she went to the hospital with pneumonia. After a short stay but much weaker she returned to Fairview Rehab with the hope she could return to Laurel Place. Unfortunately her health continued to decline and the decision was made to move her to the nursing home at Fairview
Throughout this year and a half stay I was completely satisfied with all the senior staff. All were very attentive to my and my mothers needs. The staff in all three of Fairview's facilities performed at a high level of care on a daily basis for Mom. I would highly recommend this facility."
Roland M.
Compassionate Care in Hudson, New Hampshire
You can find us at 203 Lowell Road in Hudson, New Hampshire.
Easily Accessible
Our community is easily accessible from Hampshire Drive and Lowell Road.
Fairview Rehabilitation & Skilled Nursing

Steve Pazulski
Laurel Place Assisted Living

Sylvie Cotnoir
The Inn at Fairview Memory Care

Greg Batchelder
Connect With Us On Facebook
Fairview Senior Living
Fairview Rehab & Skilled Nursing
Laurel Place Assisted Living
The Inn at Fairview Memory Care
Load more